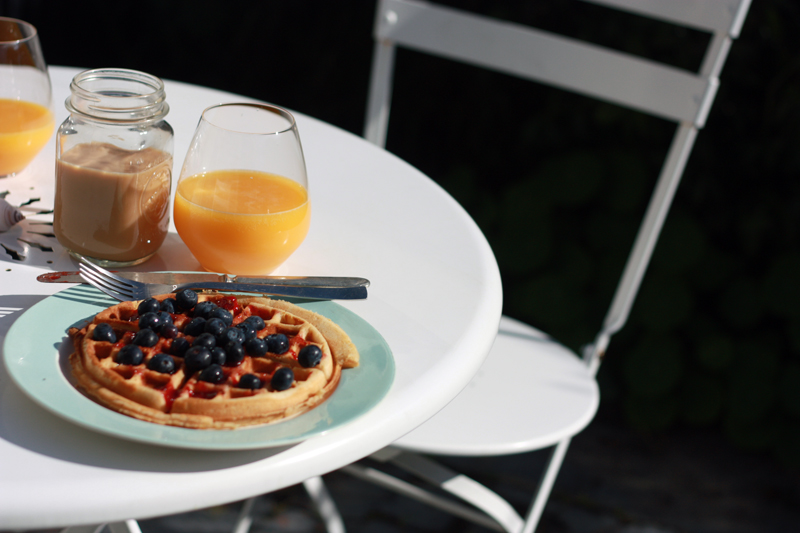 Today, I bring you a post from the most wonderful Tamera of Verhext. I absolutely adore her blog and insist that you go visit. She is a an inspiring writer with wonderful taste. As I've mentioned before, her recent wedding was by far the most beautiful I've seen. Verhext is a magical place of fanciful things and authentic thoughts. I'm so happy to have her share a little bit of her life here. (more…)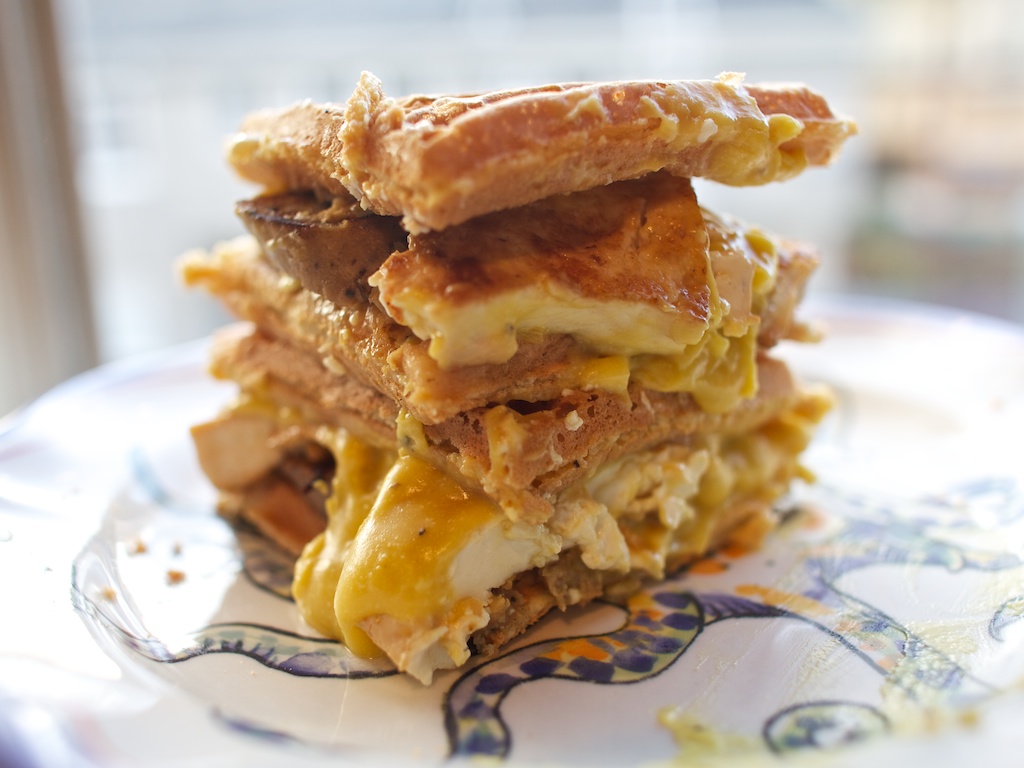 My dearest readers, it is almost 2011. Can you believe it? I certainly can't.
This year has been crazy. It's been rough at times and some of the best things ever have happened as well.
I really can't wait for 2011. I can't wait for our wedding and all the new experiences we will have.
On the last day of the year we celebrated by rearranging our whole apartment. I'm rather happy about it.
And we made waffle sandwiches.
We received a fancy little waffle maker for Christmas. It had to get broken in immediately.
So we had waffles for breakfast. We made the Chelsea Waffles from Vegan Brunch
and of course there were more than we could eat so we saved a few for later.
After we were hungry from moving all our furniture, I grilled up some apple field roast sausage and some slabs of tofu. Shawn made an amazing cheezy sauce. We piled it all together and devoured it. Definitely amazing. Delicious and amazing.
Tonight I'm looking forward to celebrating with some dear friends. My resolution this year is to be more magical. I think that's what my life needs.
Happy New Year!
xoxo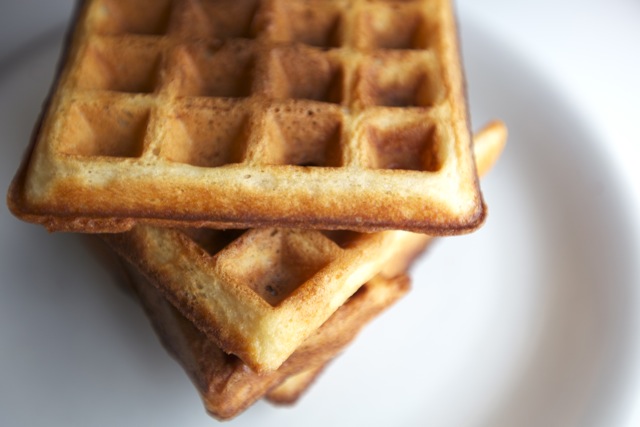 You know what is great about long weekends? Making breakfast. You know what is the best? Making waffles for breakfast three days in a row.
I've had a waffle maker since I was in high school, but I've never made as lovely waffles as this weekend. Thanks in large part, I believe to a few awesome recipes from Vegan Brunch.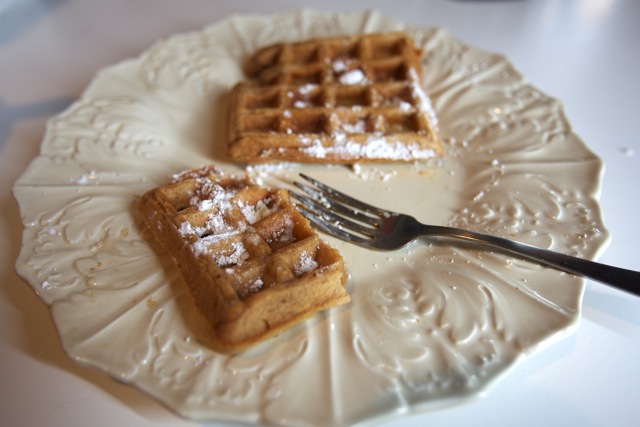 On Saturday we had the gingerbread waffles (seen half eaten above). Sunday we had raised waffles, my absolute favorite, eaten with no toppings, perfect on their own. This morning we had kamut waffles. These were the saddest of the bunch, but still pretty good. Kamut is great for pancakes but not as nice for waffles. I added even more syrup after the first photo was taken. Mmmm waffles. I see more waffles in my future.