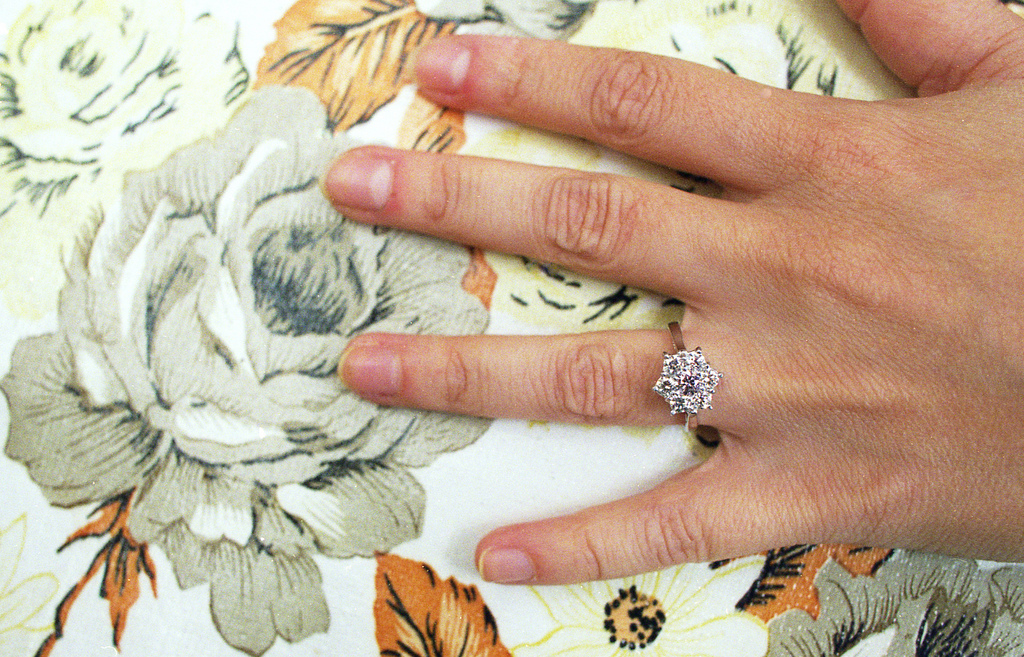 Last weekend Shawn and I went to Portland. Neither of us had been before and it seemed like a heaven of vegan food, bicycles, delicious coffee and exceptional beer. I can't even put into words how amazing a trip it was. I'll try, soon anyway. Pictures help.
The craziest thing happened on our trip though. Mr. Little Vegan Planet himself asked me to marry him!
Surprised? I was! Not to mention he got me the most beautiful vintage ring. It's 100 years old and platinum and has a pink diamond in the middle and I love it. It's perfect. I'm so happy and I had to share my happiness with you.
I'll have some posts about our trip coming up, so get excited. Lots of fun adventures, craft fairs, cute stuff, amazing desserts and fantastic drinks. Plus more food than this little blog can handle.