Last night I made Star Wars cookies. I wouldn't exactly say I'm a huge Star Wars fan, although I really like the Jawas and R2D2. Shawn on the other hand, he likes Star wars. We have a bunch of little Star Wars characters around our apartment.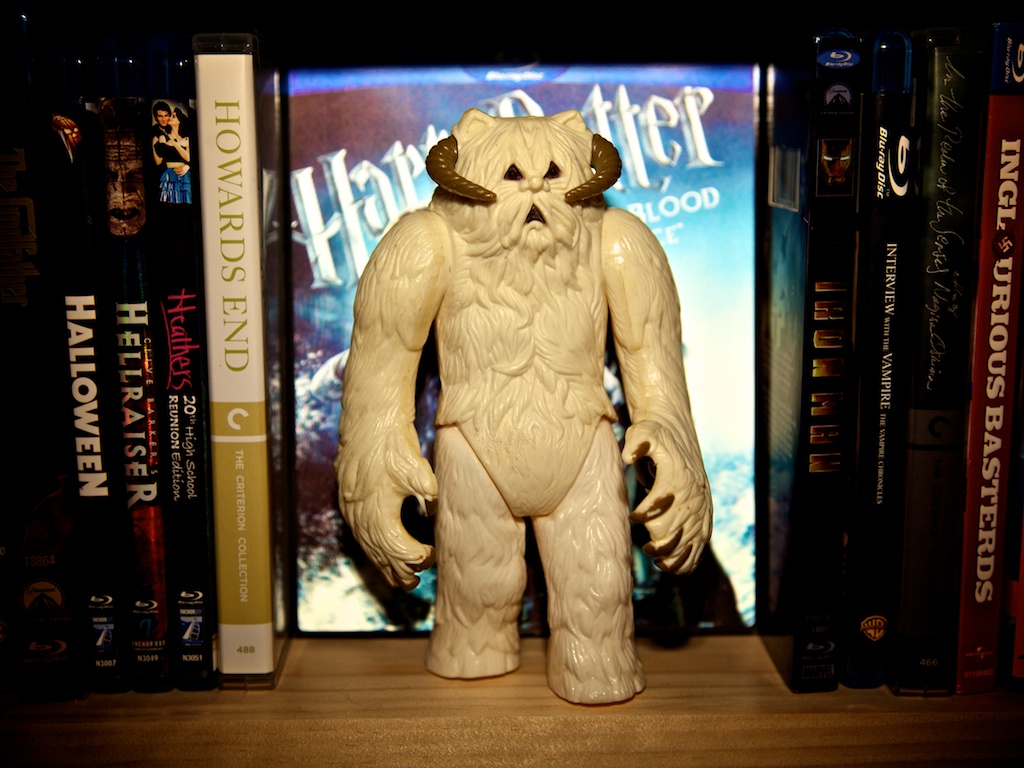 Anyway, back to the cookies. I used the sugar cookie recipe from Vegan Cookies Invade Your Cookie Jar

. I wanted to put this recipe to the test after using the sugar cookie recipe from The Joy of Vegan Baking

on many occasions. It has worked well for me, but it's definitely a bit more involved.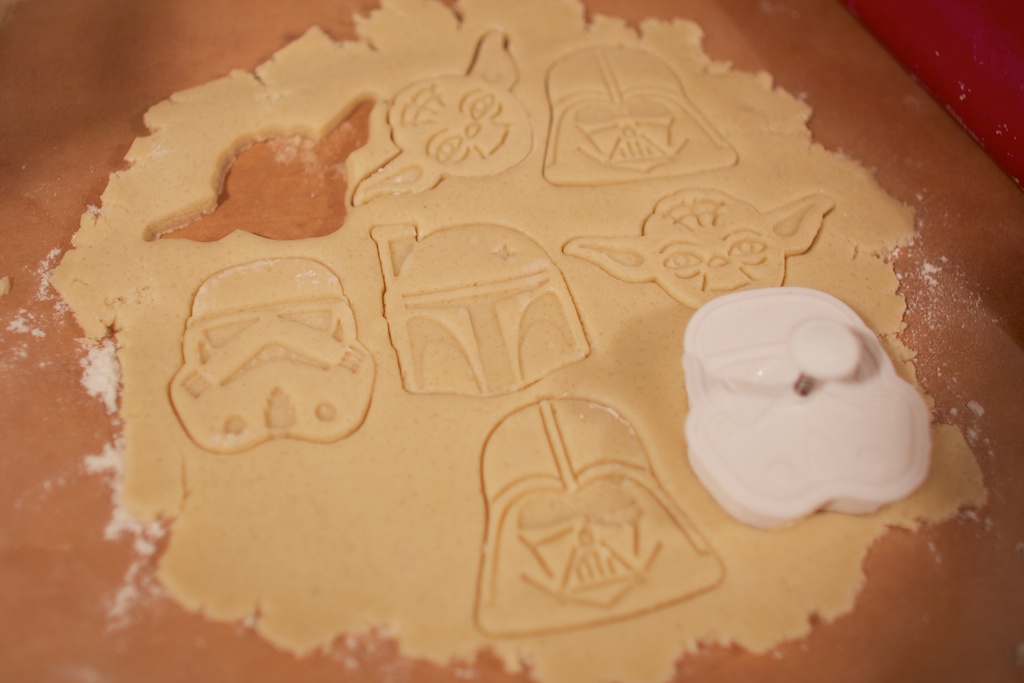 The recipe from VCIYCJ was much simpler to put together and easy to work with. The cookies were fairly soft and very sweet. Perhaps next time I'll cook them so they're a bit more crispy. Also, I highly recommend chilling them a little bit longer after rolling them before they bake so they don't spread.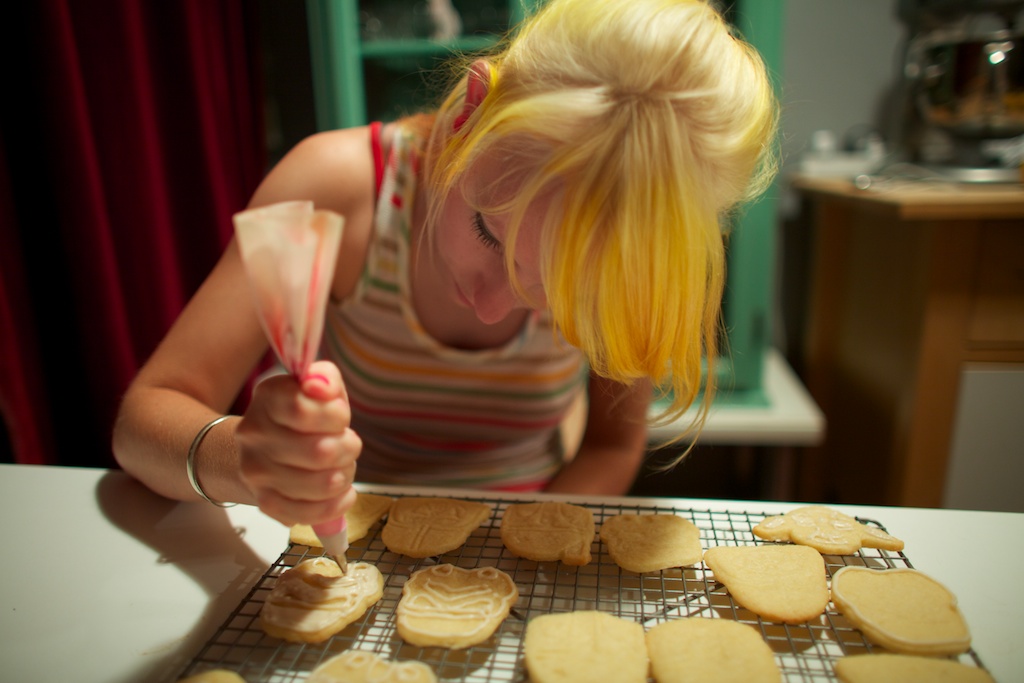 Part of the reason I wanted to make these guys was to practice my cookie decorating technique. Yeah. I definitely made my frosting too thick. While usually I have the opposite problem, things running where you don't want them to go, it took a lot of effort to get these guys frosted. I got in a little bit of trouble for not decorating any of the Boba Fetts, Next time!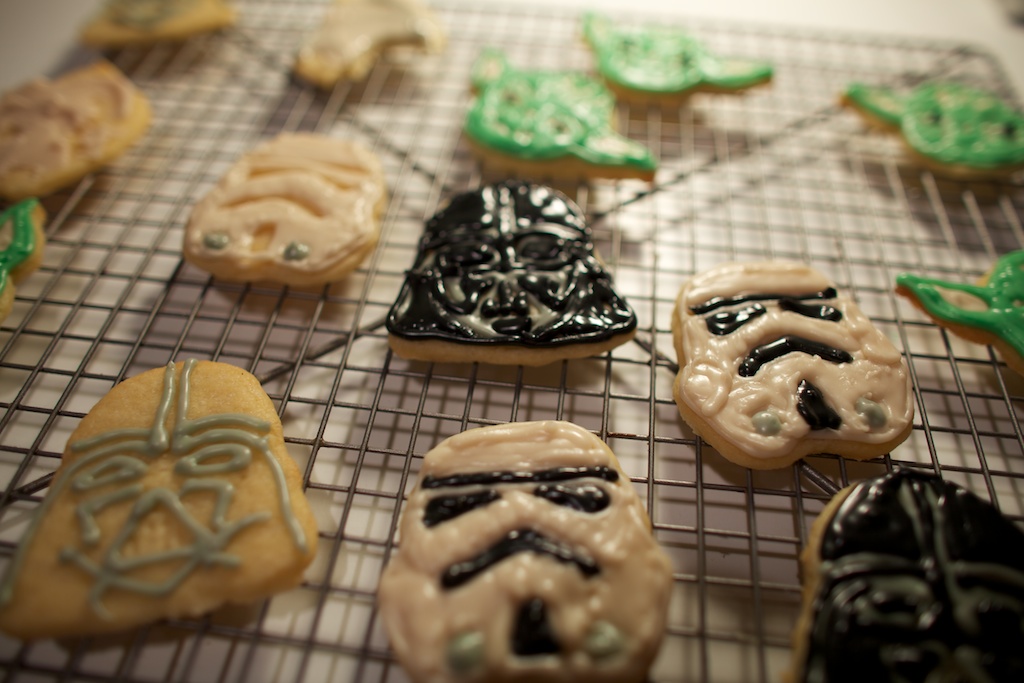 I would love to say that they came out perfectly. They didn't. They were cute. They were yummy. That's accomplishment enough for the first attempt. I'll report back when they come out as I envision.
I do have to mention one other thing, well, because I'm really excited about it. Cute and Delicious was mentioned as one of the Top 7 Vegan Blogs by Native Foods. Oh how could I not be flattered when I am complimented by one of the most delicious vegan restaurants in southern California? Not to mention, they love my cats. Have you been to Native Foods? It's been a favorite of mine for quite some time. Check out this awesome Ensalada Azteca I had when we visited the Native Foods in Palm Springs a few weeks ago. Yum!
See, I balanced the cookies with some salad. 🙂