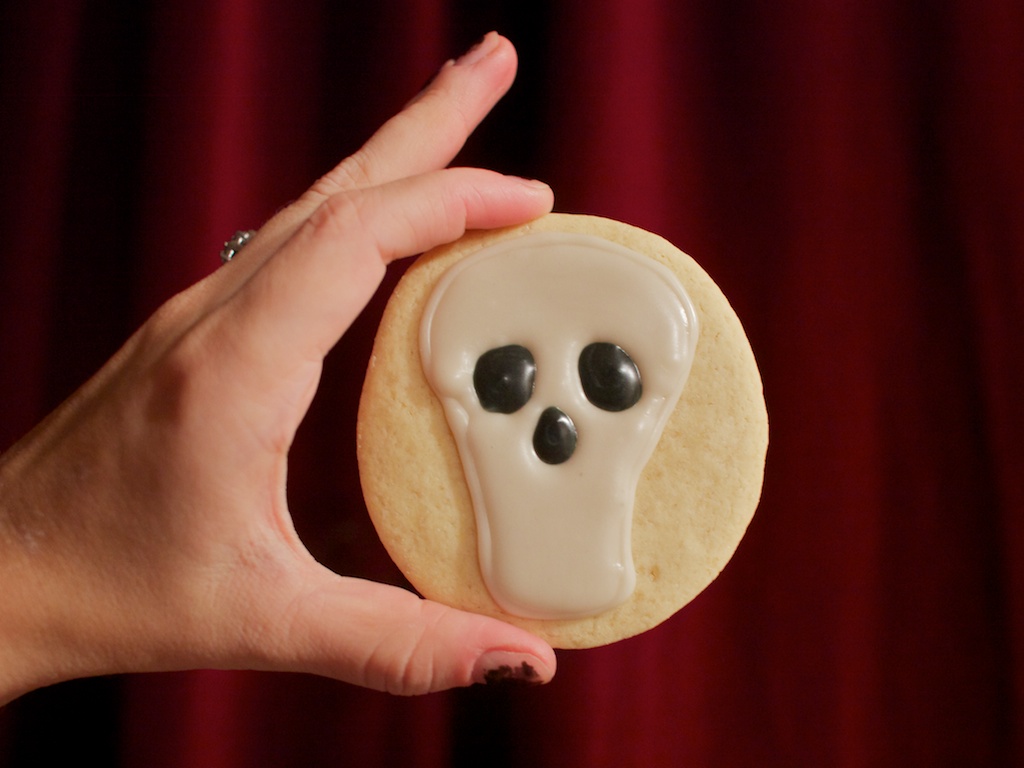 I wanted to make a few special cookies to celebrate Dia de los Muertos. I searched for a skull cookie cutter but to no avail. The closest I could come up with was a skull and cross bones. Not quite the same.
I went ahead and just drew the skulls on larger cookies with some royal icing. I'm still working on my technique, although I think these came out nicer than my Star Wars cookies.  I would have liked to draw on some roses and other decorations but I don't think I couldn't have managed the detail. Thinking maybe next time I can paint food coloring on for more delicate lines.
Most importantly, they tasted awesome and were still pretty cute.
Cookie recipe from Vegan Cookies Invade Your Cookie Jar
Icing recipe from The Joy of Vegan Baking