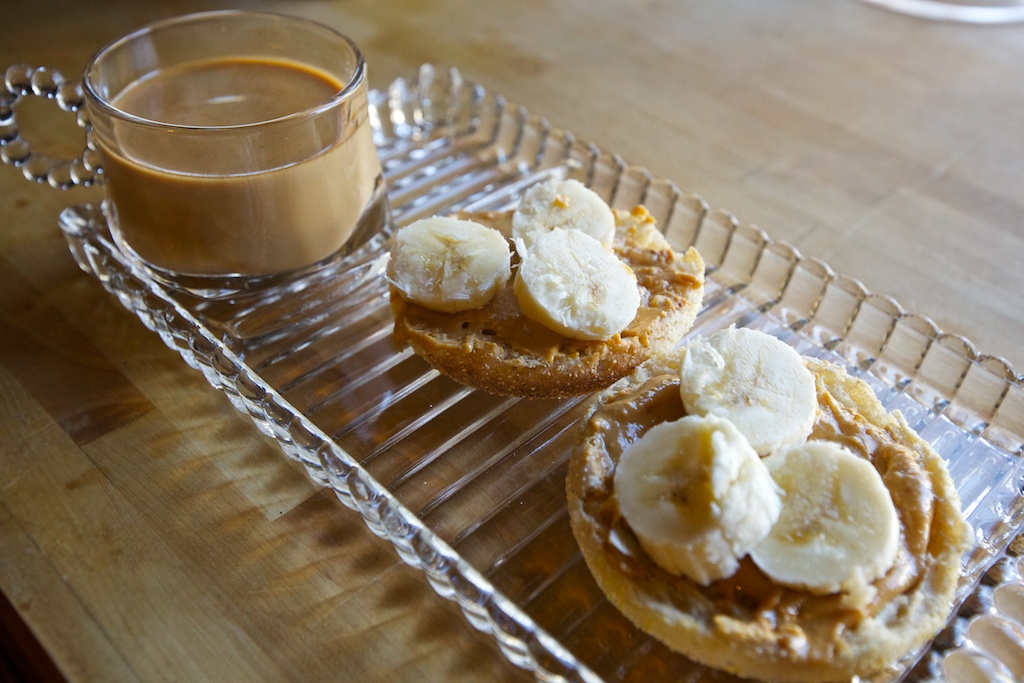 It's no secret that breakfast is my favorite meal of the day. I have to admit though, I'm quite the creature of habit. Nearly every morning it's sourdough toast with earth balance and nutritional yeast. And of course that first glorious cup of coffee.
I'm trying to shake things up a bit. I'm not proposing I give it up, I love it too much, but rather have a bit more variation in my breakfast menu. Recently there have been bowls of oatmeal, English Muffins with peanut butter and bananas. I need more ideas though. Something that can be made in around 10 minutes or so, but enough fuel to make it to lunchtime.
On the weekend, when there is a bit more time for cooking before rushing off to work, I've fallen in love with these vegan buttermilk pancakes from Your Vegan Mom. They're fantastic. We've had them two weekends in a row. Prior to that I don't recall the last time I even wanted pancakes. They're just so fluffy and wonderful.
What is your favorite weekday breakfast?