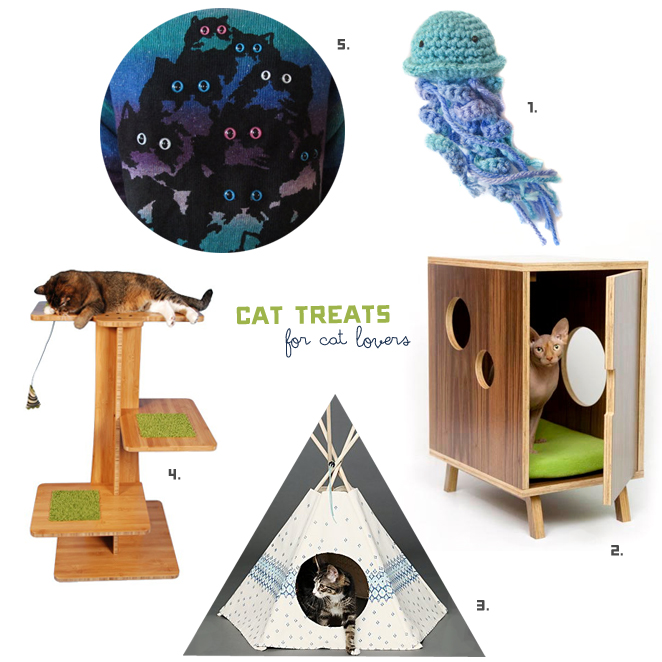 It's the time of year when everyone is making wish lists and gift guides and I swear it's catching. When I think about such things though, my mind immediately goes to fancy things I'd like to get for my cats. Which possibly means I'm a crazy person. In any case, I thought I'd share some of my favorite, sometimes extravagant, cat presents I've been fawning over.
1. I know Meeme would go nuts over this crocheted jellyfish cat toy.
2. This mid-century styled cat furniture looks nice enough to double as regular furniture.
3. I'm really into this cat teepee but would probably make my own version.
4. This is the nicest looking cat tree ever. I'm not sure who came up with the idea to cover cat trees in the ugliest carpet but we collectively need to put a stop to it. Let's start here.
5. And perhaps something to show off your cat love like this crazy cat sweater.