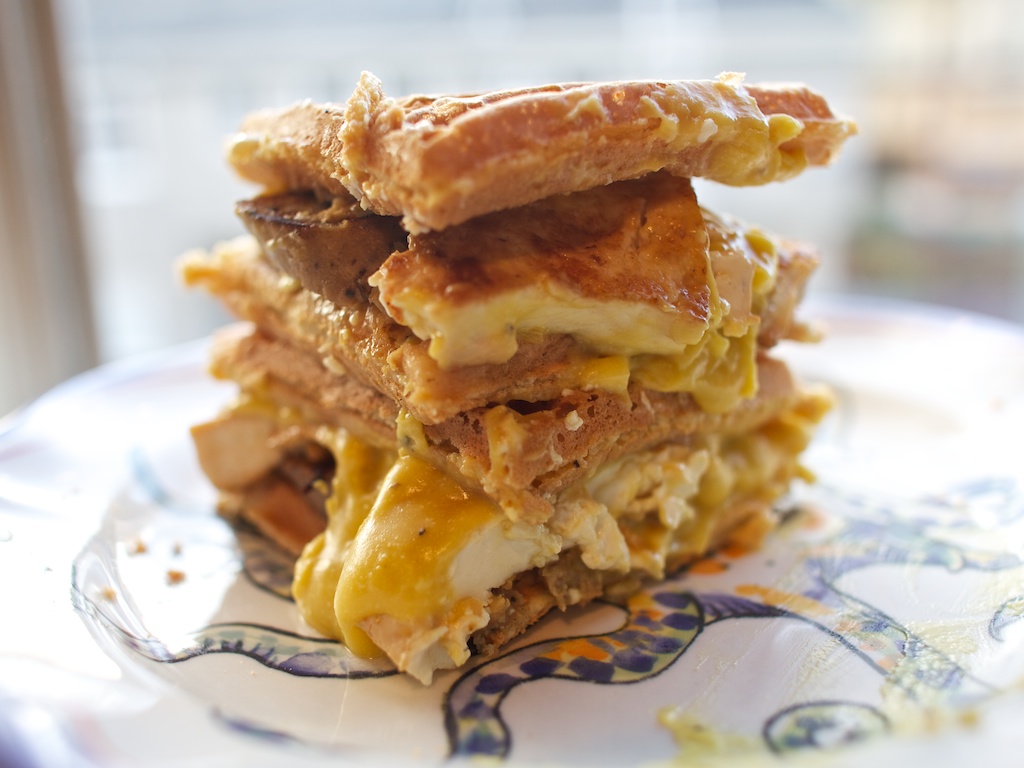 My dearest readers, it is almost 2011. Can you believe it? I certainly can't.
This year has been crazy. It's been rough at times and some of the best things ever have happened as well.
I really can't wait for 2011. I can't wait for our wedding and all the new experiences we will have.
On the last day of the year we celebrated by rearranging our whole apartment. I'm rather happy about it.
And we made waffle sandwiches.
We received a fancy little waffle maker for Christmas. It had to get broken in immediately.
So we had waffles for breakfast. We made the Chelsea Waffles from Vegan Brunch
and of course there were more than we could eat so we saved a few for later.
After we were hungry from moving all our furniture, I grilled up some apple field roast sausage and some slabs of tofu. Shawn made an amazing cheezy sauce. We piled it all together and devoured it. Definitely amazing. Delicious and amazing.
Tonight I'm looking forward to celebrating with some dear friends. My resolution this year is to be more magical. I think that's what my life needs.
Happy New Year!
xoxo