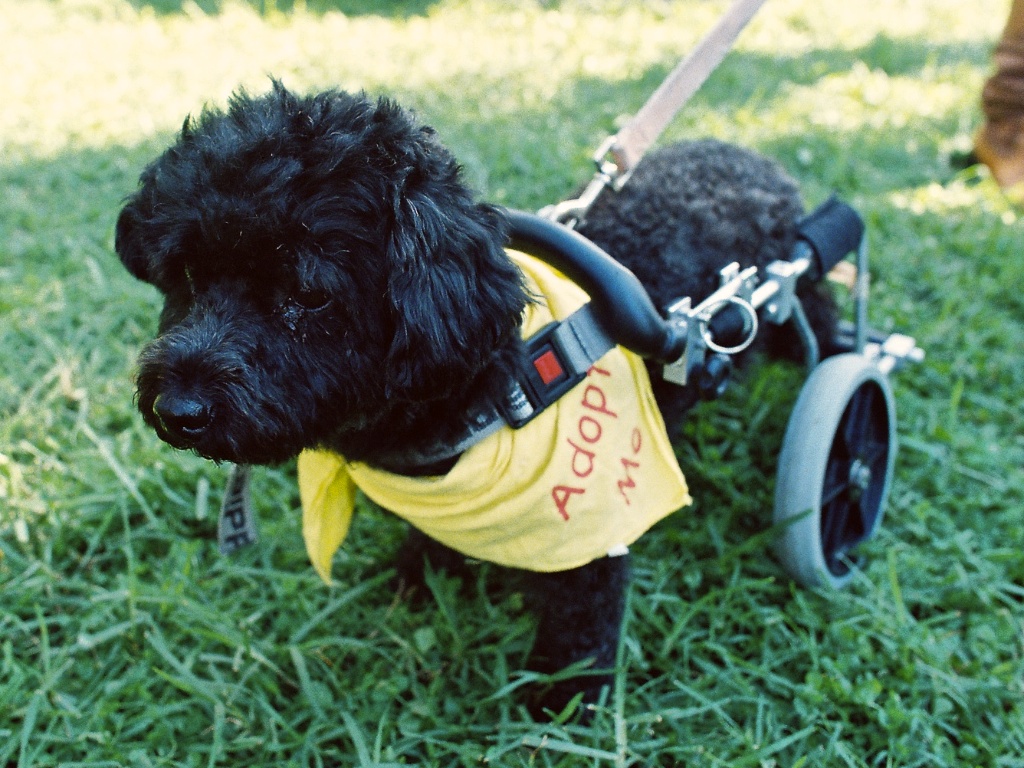 Every year, Best Friends Animal Society puts on a huge adoption event at the La Brea Tar Pits. They fill the whole park with tents and bring as many adoptable pets out to find homes. We've been going for the past few years just to check it out and it's really hard not to leave with one of these sweet animals.
Actually two years ago, before we had Meeme and Mochi, we tried to adopt a few cats from the event, but they were adopted before we made up our minds. It was very sad for me, but I'm so happy they found a home.
This year we had the extra incentive of visiting the C'est la V Bakeshop booth which was set up with a ton of vegan goodies.
So I totally fell for this cat Zara. She was rescued from a hoarder's house who had 200 cats and 100 dogs. Insane. She was so quiet and calm. She shared her cage with two kittens who were rambunctiously jumping around, all over, even on top of her, but she just hung out. Gosh I hope she found a home; she deserves a home.
Shawn liked these sweet little kittens, Zoey and Zelda.
I thought these white brother and sister cats were so pretty.
They had lots of darling dogs as well. Like this adorable Pomeranian. I didn't get as many photos of dogs because they were a lot more wiggly than the cats and hard to photograph.
As I may have mentioned before, I'm kind of obsessed with animals who are a little weird. Which is why I loved the little wheelie guy up top. He was just carting around, happy as a clam.
They also had a few bunnies and some ducks visiting from a duck sanctuary.
This is Kingsley. I love Kingsley. I wish I could have brought him home. I don't think it would have gone over so well. I wish we had a bigger place! He was so curious and friendly and adorable. Bunnies need homes too!
Anyway, if any of you are considering bringing a furry (or feathered, or scaled) friend into your home, please adopt. There are so many animals that desperately need homes and deserve happy lives. These aren't damaged goods, they are just animals who were dealt a bad hand in life. They're just looking for someone to look out and care for them. Check out your local animal shelter or one of the many adoption sites like Petfinder.
Go save a life!