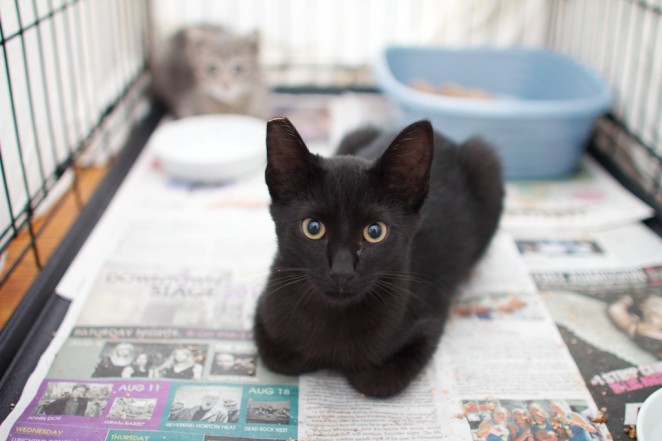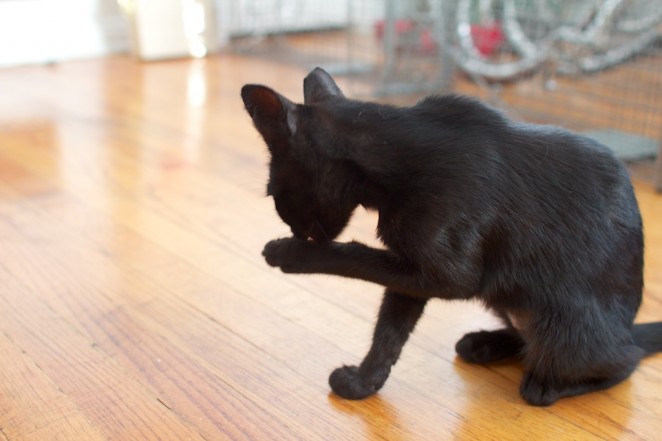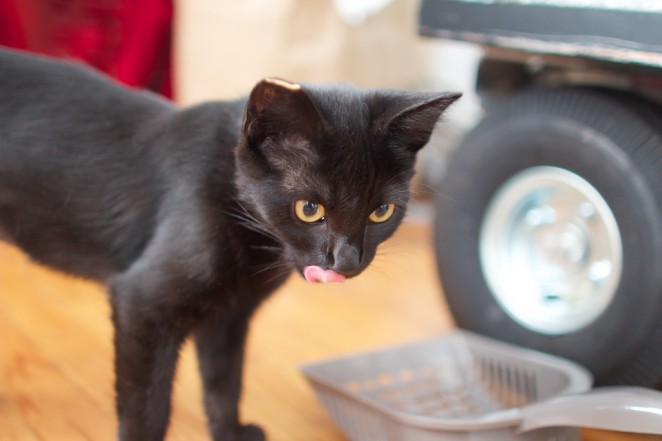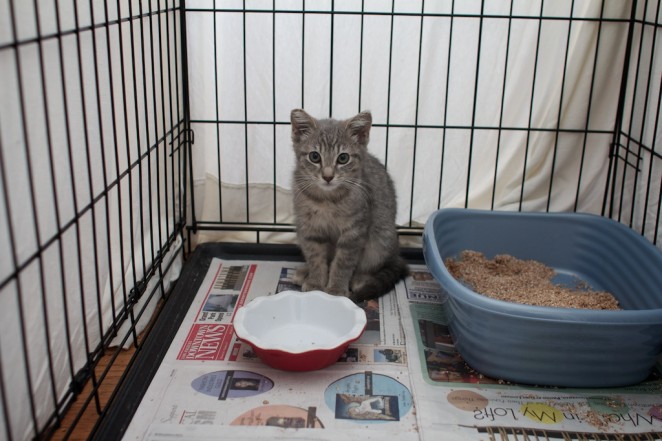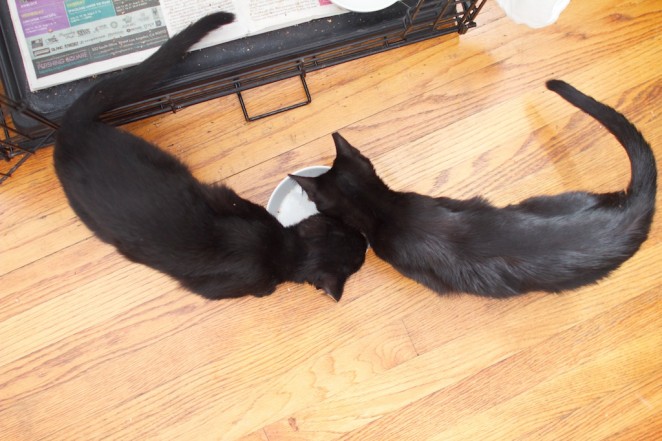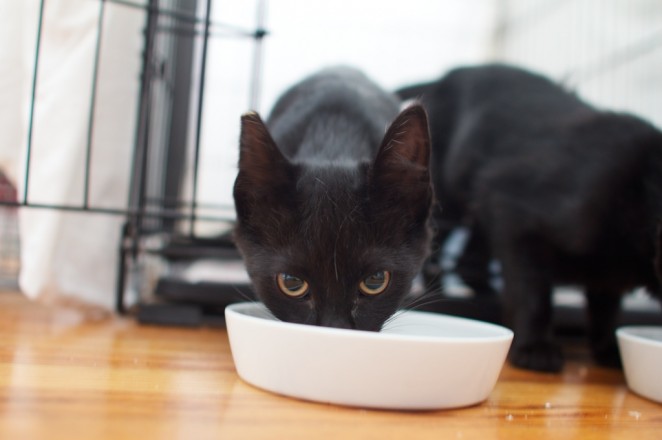 You may recall a few weeks ago I posted photos of some adorable black cats and kittens. I discovered they were living under a neighbor's apartment, and while they seemed to be in good health, I knew something had to be done. This past week, I caught them all, had them fixed and vaccinated and now they're looking for homes.
Let me introduce you! There are two sweet black cats, one boy and one girl. Despite growing up outside, they are really affectionate and love to snuggle and be petted. They often purr when they eat and then will come and nuzzle me afterwards. They're also very playful and love to do kitten things: playing with toy mice, chasing tails, all the cute stuff.
I don't have an exact age for them but I'm guessing 3-4 months old (this is a total guess by the way) but they are definitely under 6 months. They've been using a litter box all on their own, natural instinct and all. They're both fixed and vaccinated as I mentioned, they've also been tested negative for FIV and FeLV. Plus, they're microchipped just in case.
Luckily, their little grey sister is going to go live with my mom. Her name is Cami. She is the most timid of the bunch and only half the size of her brother and sister. She was also the hardest of all to catch.
If you're interested in either of these darlings, and live in the Los Angeles area, please email me at veganbakesale at gmail (or by clicking the email me link on the sidebar).
Last, but certainly not least, if you'd like to do something to help feral and abandoned cats please consider donating to one of the many organizations who help with adoptions as well as sterilization. I recommend Fixnation and Best Friends Animal Society.
UPDATE Both little Cami and her brother went to their new homes this weekend. Hooray! And the little girl? Well, read more here.