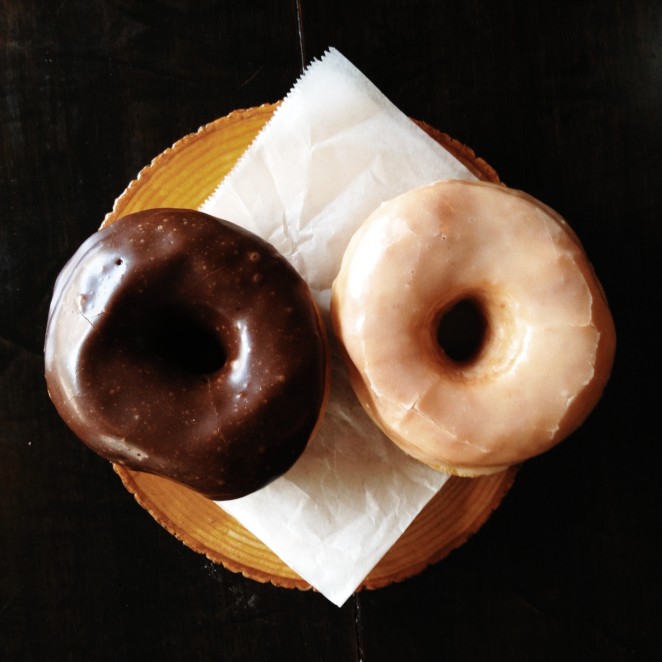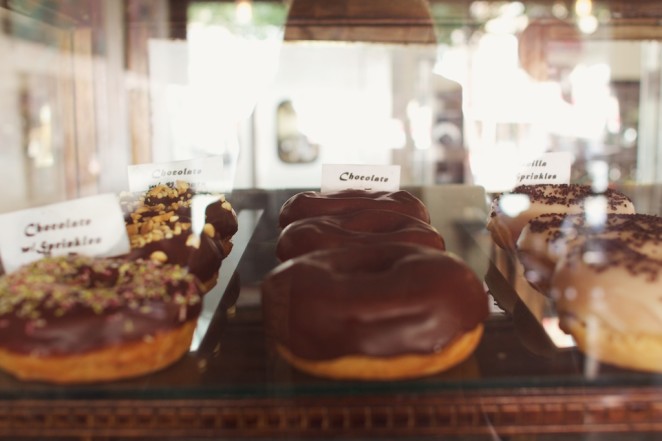 Though we always try to visit our favorite vegan spots in New York, it's a treat to get to try someplace new. This visit we made a trip to Dun-Well Donuts. It's an adorable shop with superb vegan donuts. I could imagine spending a rainy afternoon there sipping coffee and nibbling on donuts.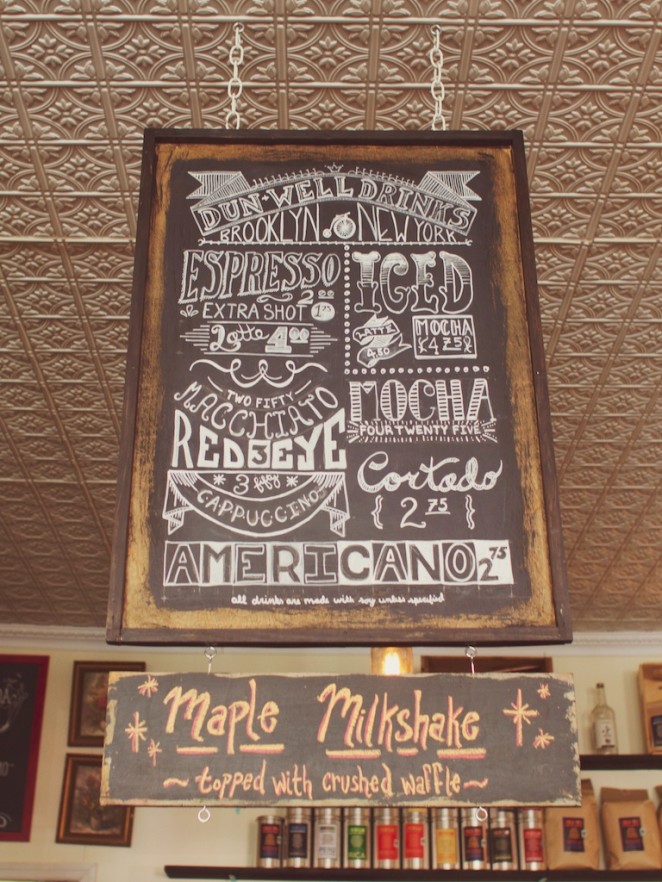 Even though I don't think I could have eaten one more sugary thing if my life depended on it, I still sort of regret not getting the maple milkshake.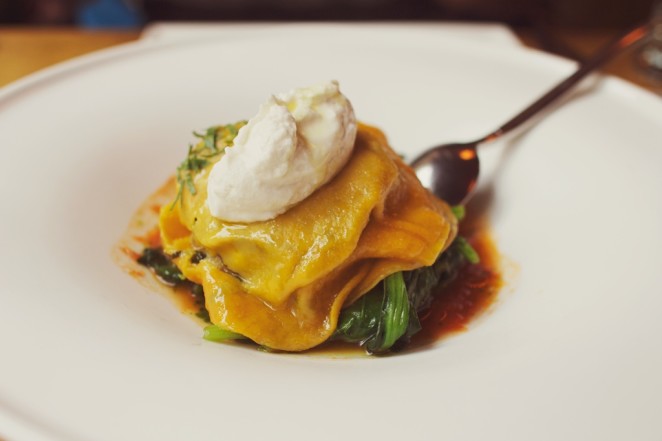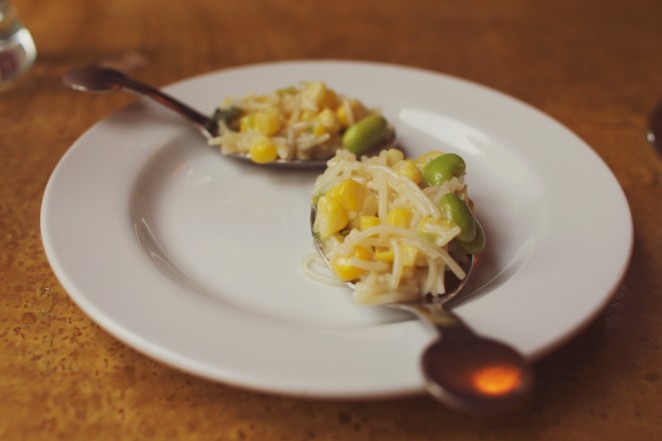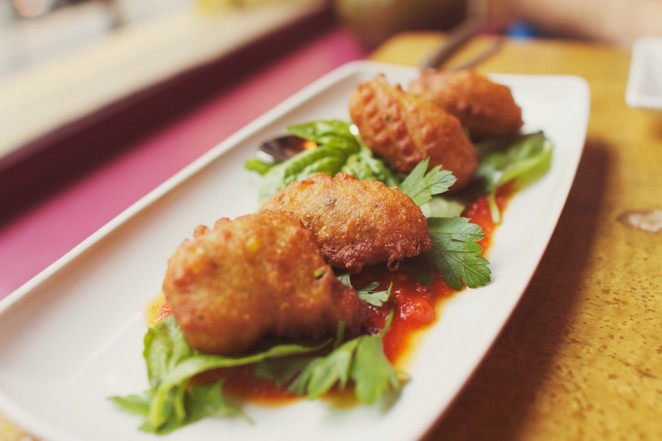 Shawn also treated me to special dinner at Candle 79. We had a quite a harrowing journey across town to arrive at the restaurant, but the delicious food quite made up for it. We started with the squash ravioli and the cornmeal poppers which were wonderful. There was also a little edamame corn appetizer which was nice as well.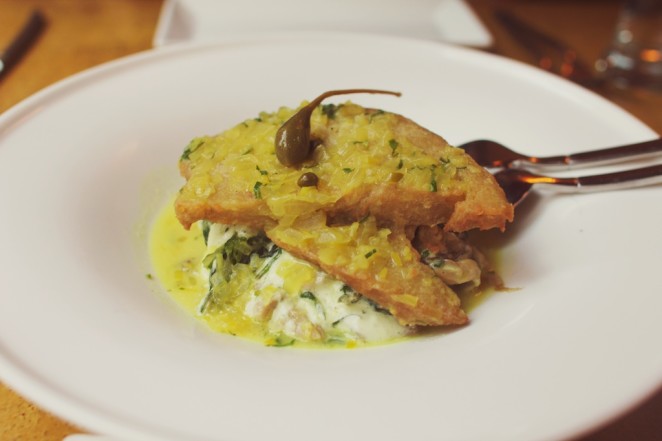 The seitan piccatta was the standout of the meal. It had such a great flavor and all the elements of the dish balanced each other wonderfully. I hope to get to visit again and try more from the menu.