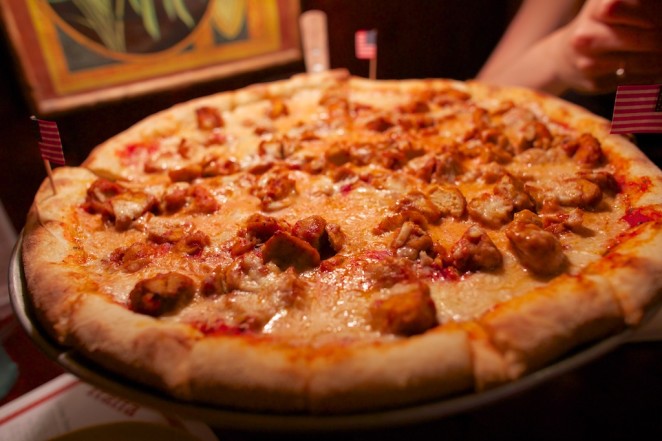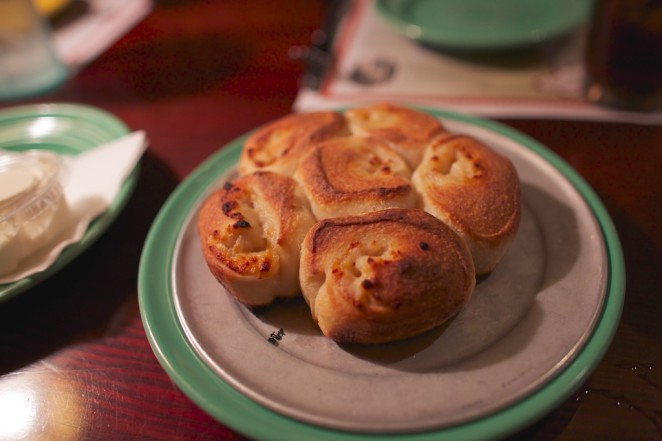 Vegan pizza day was this past Saturday and as usual we went all out. Joined by Jenn and Scott, we trekked out to Woodland Hills to visit the original Pizza Cookery. We're huge fans of this restaurant. Not only do they have an old school family atmosphere, they're also one of the last hold outs serving Follow Your Heart cheese (which I prefer over Daiya). They also have the most amazing cheesy garlic knots. I dream about these damn things. Which is all to say, it's worth the drive out there, even if it's 100 degrees out. We all split a southwestern pizza, which had a bbq pizza sauce and vegan bbq chicken. Good stuff. Great way to start the day.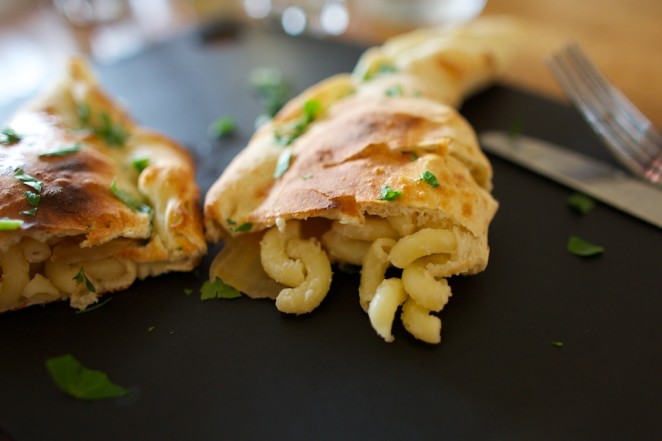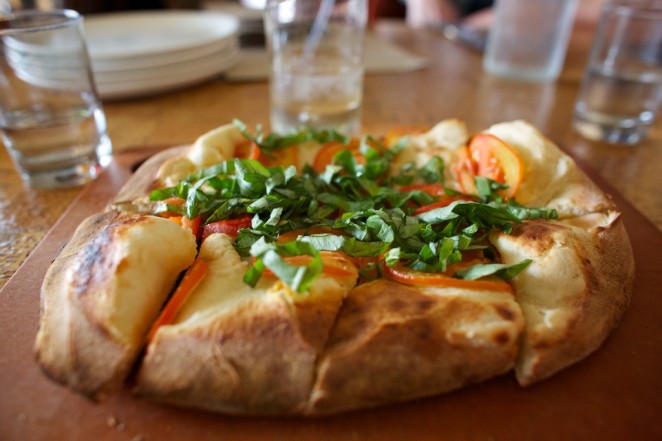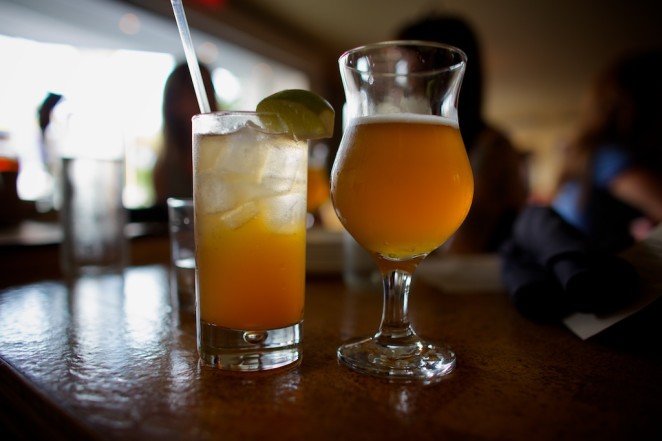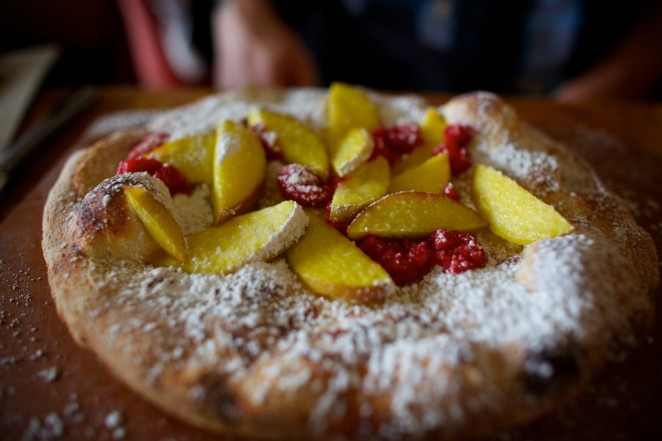 Next stop was Mowhawk Bend where we met up with a few more friends. They had a bunch of specials for the occasion including the infamous macaroni & cheese calzone. Unfortunately, the specials were all kind of a let down. I was super excited about the new trinity pizza topped with cashew cheese but it was severely lacking with no sauce and just a thin layer of cheese. The peach pizza was the biggest hit of the bunch, but more of a dessert than anything. Mostly we just enjoyed the drinks and good company.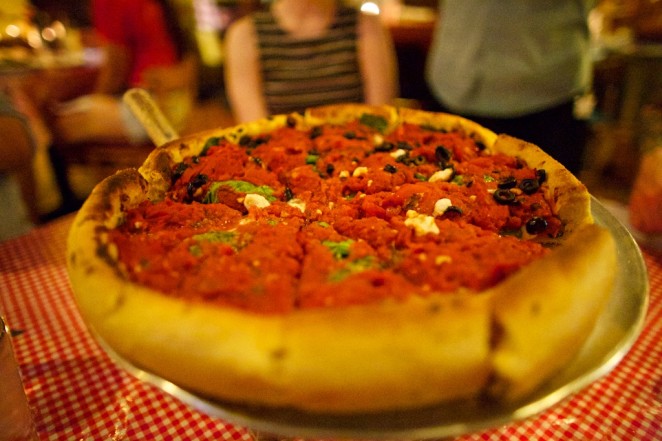 No vegan pizza day is complete without a trip to Masa of Echo Park where we've visited for vegan pizza day last year and the year before. I can't get enough of their deep dish pizza, which really means I can eat about two slices before feeling like I'm going to explode but they're so good.
It was quite a pizza adventure. Maybe next year we'll have our own pizza party.