Dear friends, I know I promised you cookies, but I'm having a major shoe crisis. I need your help.
I can't decide on shoes for our wedding. I've already gone horribly astray. I am really quite a bad shopper, especially when it comes to shoes.
It all started when I bought the grey shoes above. I really like them. I thought I'd add a little lace or something. But, these lovelies were politely vetoed for the heels were too high. It's true, for a girl who rarely wears heels, it's not the best idea for me to be prancing about in such things (although I love the shoes, and will save them for another occasion since they were inexpensive).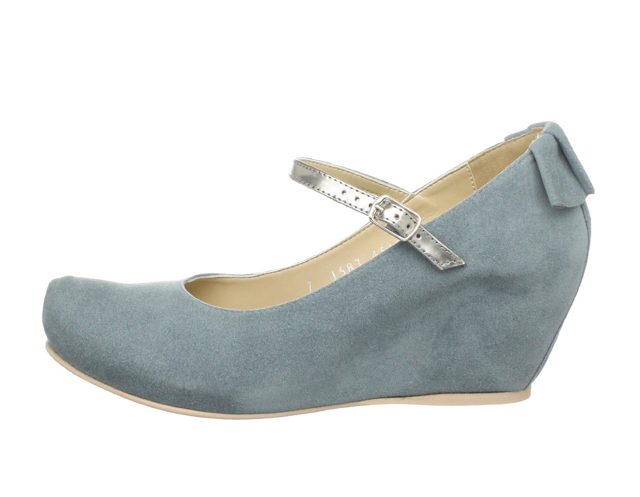 Then I found these beautiful olsenHaus wedge mary janes
and fell in love. They of course are much more than I want to spend. I'm also not sure why I am obsessed with grey shoes. I'm pretty sure they don't go with my dress. Gosh they're so pretty though.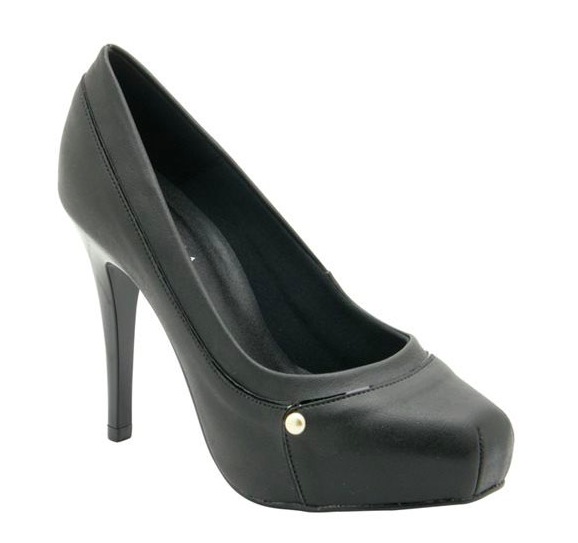 Next I took a trip to Humanitaire to see what they had left in stock (they're closing their doors and selling everything at a major discount so I suggest you check out what they have post haste). Again I was plagued with the problem of the too high heel. I loved these black Neuaura Sparrow platforms. Is it appropriate to wear black shoes under a wedding dress?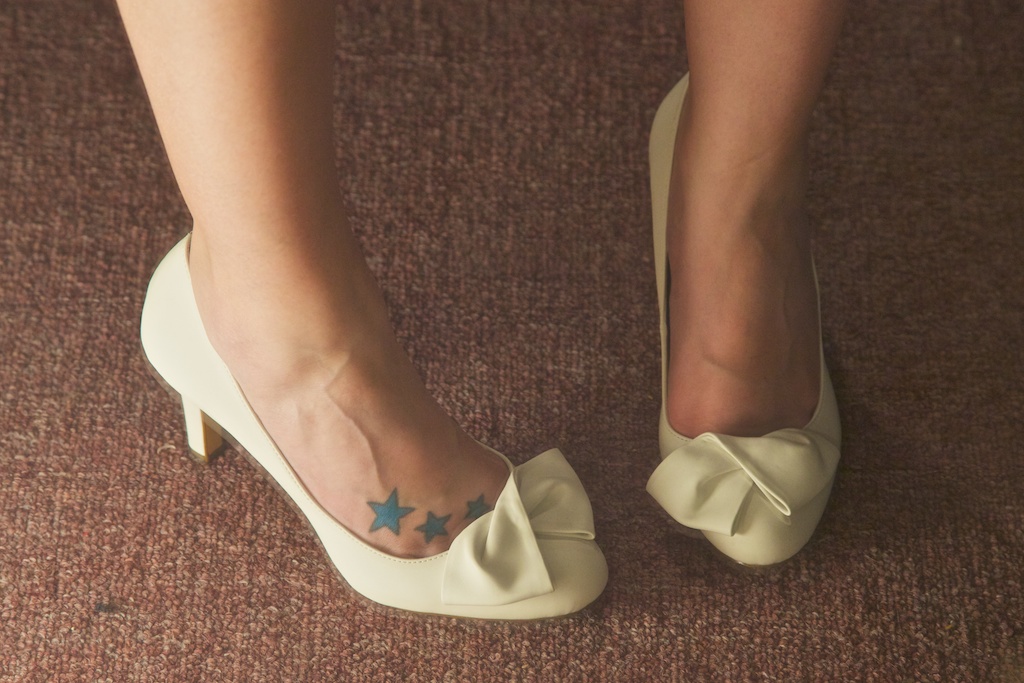 Then, in a moment of desperation, I bought these horrendous things. I thought I'd take off the bow and replace it with some extra lace from my dress. They're so darn ugly though and hideously bright white. Back to the store they go.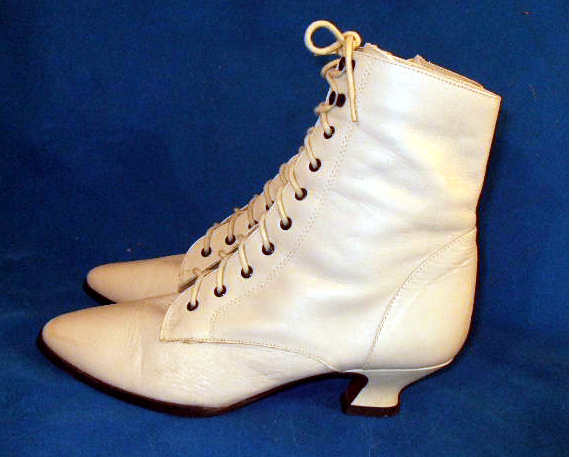 What I'd really like is something like these. Something old-timey. I can't find anything suitable though. I really don't want the ones with lace windows that keep popping up in my various searches. I keep finding ones that would work, but they're always black. Something seems odd about wearing black shoes under my off-white dress.
So friends, shoe enthusiasts, I'm asking for your help. I'm taking suggestions and recommendations. I have only three requirements.
They can't have a super high heel. Approximately 2 – 3 inches is probably about right.
They must be vegan friendly. Fabric is great or there are always synthetics.
They should in some way match these fabrics (since there isn't a completed dress to show you).
If you find something for me I will do something really nice for you. I promise.