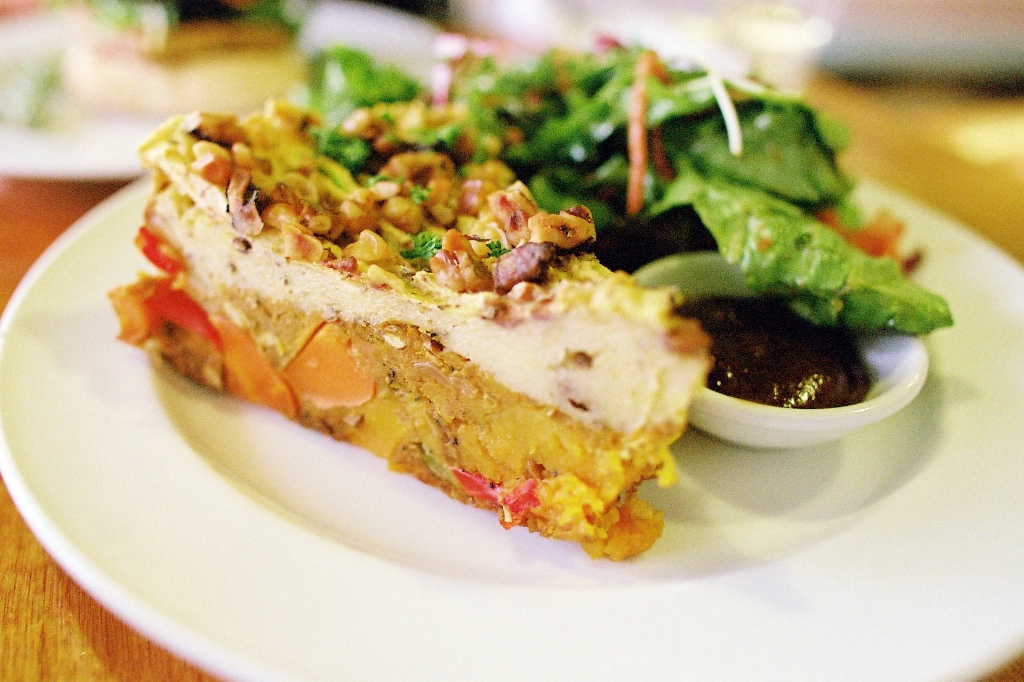 In light of the ridiculous news that VegNews is using stock photos of meat and trying to pass them off as vegan, I think today would be a lovely day to point you all in the direction of some other vegan blogs, sites and photographers.
I have a lot to say about what went down with VegNews but I think it's pretty much been covered, so I'll be brief. Using stock photos for completed recipes is just wrong in itself, let alone using images of non-vegan food. For that matter, I don't know why anyone would want to read a magazine that uses stock photography on the cover under any circumstances. It just shows that the magazine doesn't care about what they are publishing. I don't know why they would then expect us to care enough to visit their site or buy a subscription. A magazine is not just about text, it's a complete product.
But let's move on…there are so many other vegan resources for you to check out besides this magazine, so here are a few of my favorites (in no particular order).
Quarry Girl – Have to give a major shout out to the blog that broke the news about this whole scandal. Go here for restaurant reviews and sass.
Post Punk Kitchen – The godmother of vegan recipe blogs brought to you by Isa Chandra Moskowitz.  Innovative takes on the classics and inspiring new recipes all rolled into one.
Vegansauraus – Vegan news and fun around the internet. Great writing and totally amusing.
Your Vegan Mom – Reliably good recipes that are uncomplicated and mouthwatering from Trina, accompanied by witty storytelling.
C'est la Vegan – Wonderful recipes especially for desserts and appetizers, with great ideas for entertaining guests.
Little Vegan Planet – I like this blog so much I married the guy. Seriously though, fun stuff and amazing photos.
These are just my top few of today. It's always changing. Here's a whole list of awesomeness.
Since the controversy really comes down to photos, I thought I'd share some talented vegan photographers as well.  VEGNEWS, MAYBE YOU SHOULD CONTACT THESE GUYS:
Nicole from Bonus Round
Sara from Simply Stardust
Ryan of Suckatash Productions
Nora from Pride and Vegudice
Shawn of course (yes I'm listing him again, I'm totally allowed to do that).
Not to mention, when I asked for a vegan photographer on twitter, I had tons of responses, ranging from newbies willing to take photos for free to established working photographers.
I'm working on compiling a list for the future so if you're a photographer that would like to be included, or have someone to add, please let me know.