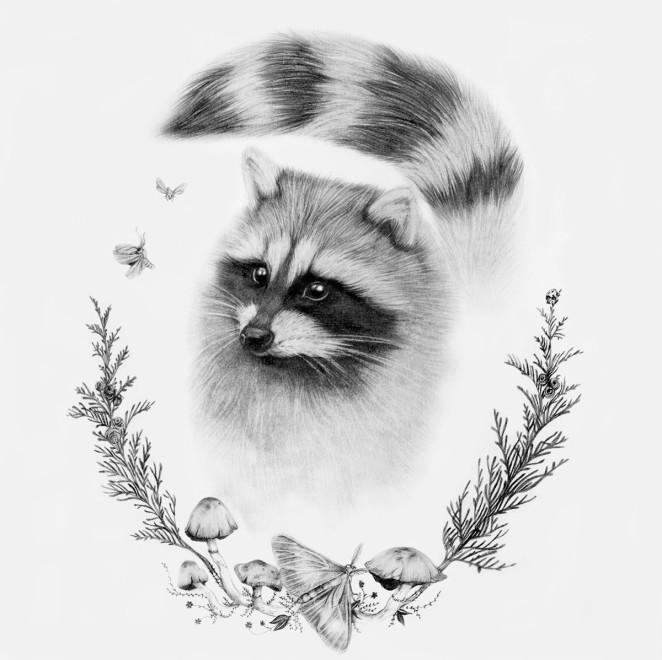 This year I settled on my Halloween costume early, and yet I still haven't made any progress in putting it together. If you haven't guessed already, I'm going to be a raccoon! One of my favorite costumes in recent history was being a deer and I think I'd like to make something equally low tech and comfortable.
The raccoon print you see above is from the BurrowingHome etsy shop. Not only does she have some beautiful drawings but there are also some amazing temporary tattoos made from her art.
I've been looking for some ideas for how all I'll construct the costume, even though I've got the basic idea in my head already. There are lots of cute kid's raccoon costumes but for some terrible reason all the adult costumes I've found so far have been in the "sexy" category. Seriously people, there is nothing sexy about raccoons.
With lots of projects on the slate this month I'm hoping to pull this costume together in an afternoon. Can it be done? I hope so. What are you going to be for Halloween?